Meet Your Instructors – Sushmita
October 17th, 2022
Sushmita joined Eastern College in 2020, and brings over a decade of experience in physiotherapy. Originally from India, she has worked extensively in rehab centers and hospitals, and has previously owned her own clinic. Armed a Bachelors degree in Physiotherapy and a Masters degree in Orthopaedics as well as previous teaching experience, she has developed a broad range of knowledge and real-world skills that she passes on to students in the classroom as an Occupational Therapy and Physiotherapy instructor. She uses her prior experience to teach students about professional norms in the industry, as well as how they will have to problem solve in the field.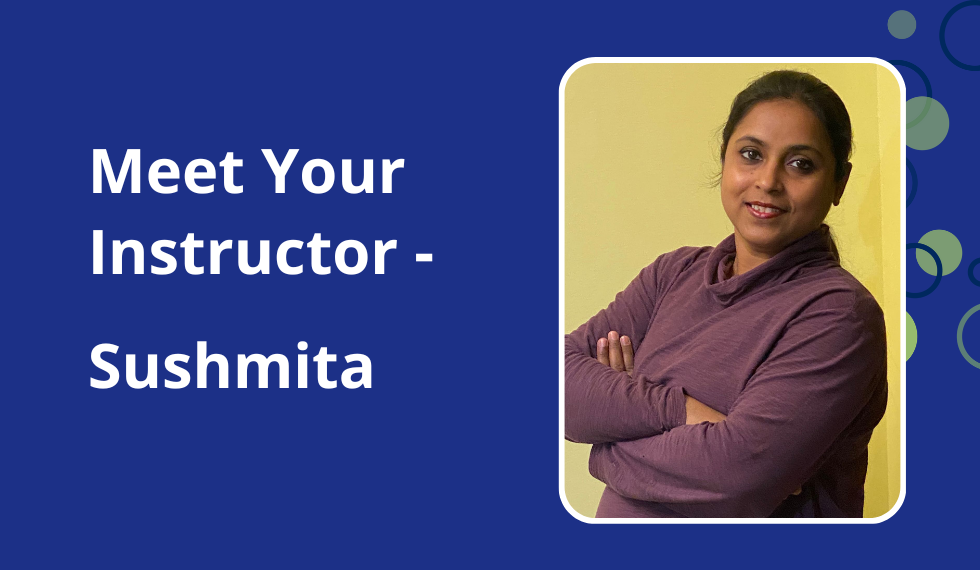 She notes that students in the Occupational Therapy and Physiotherapy Assistant program will have great career options upon graduation. An aging population and an increase in musculoskeletal disabilities means that there will be a greater demand for Occupational Therapy Assistants and Physiotherapy Assistants.
"There are more open positions than there are grads to fill them, and I don't see that changing in Nova Scotia" says Sushmita. "Graduates of our program will have the choice of where they want to work, whether it's in a clinic, rehab center, long term care or in a hospital, and will continue to be in great demand."
At Eastern College, Sushmita loves working with the amazing staff and both teaching and learning from students. Being able to shape the industry by sharing her knowledge and experience with her students is something that she is particularly proud of. Sushmita also enjoys when students share stories about their placements, because she can see the excitement they have about their future careers.
"I love everything about the college experience at Eastern. Our students are motivated to do well, and I have the chance to learn new ideas from the new generation of healthcare workers" says Sushmita.
Outside of the classroom, Sushmita enjoys spending time with her husband and 10-year old daughter. The family moved to Canada in 2017 to provide more opportunities for their daughter, and are very actively in their community in Halifax. She also enjoys reading and writing in her spare time, particularly poetry and current events. Sushmita has also recently started a cultural society aimed at connecting Bengali speakers throughout Nova Scotia.