Why Study Logistics and Supply Chain Management
October 15th, 2021
Introduction to Supply Chain and Logistics Management
The COVID-19 pandemic's worldwide interference has proven how important logistics and supply chain management is. Supply chain and logistics management impacts everyone and therefore acts as a cogwheel of many industries. After all, providing goods and services at the right place, time, quantity, quality, and cost is the barebones of logistics and supply chain management.
Top 10 Reasons Why You Should Study Supply Chain and Logistics Management
Thanks to innovative technologies employed by the likes of Amazon, supply chain and logistics management has evolved into a progressive profession. With such a high demand on varying levels (local, national, continental, or global), a career in logistics and supply chain can promise job stability.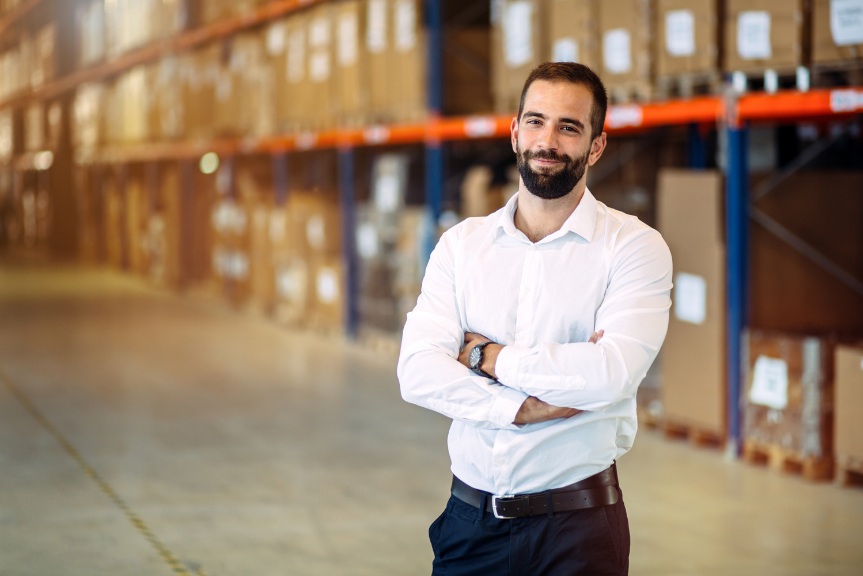 Supply Chain Canada's 2021 annual report showed that 93% of Canadian supply chain professionals have kept their jobs despite the pandemic.
Here are the top 10 reasons why studying logistics and supply chain management can benefit you:
1. Career Stability – The 2021 annual survey report published by Supply Chain Canada showed that 93% of Canadian supply chain professionals have kept their jobs despite the pandemic. As a matter of fact, 74% of them did not experience any economic impact from COVID-19.
2. Immense Demand – Job Bank foresees 9,000 new job openings in the sector until 2028. In fact, 68% of the workers surveyed by Supply Chain Canada saw an increase in their workload, making their skills more desired.
Jeff Turner, Supply Chain and Logistics Faculty Head at Eastern College, confirmed that the demand for Supply Chain talent is growing. "Supply chain professionals can be found in nearly every industry, giving graduates excellent employment prospects. There are at least a dozen different roles in supply chain to match your interest and skills," he explained.
3. Job Prospects in More Locations – Even remote areas require the transportation of goods. Hence, you do not necessarily have to move to a big city if you are looking for a job in logistics management and supply chain. This opportunity can be very helpful if you prefer to live in the suburbs than in metropolitan areas, where jobs usually abound.
4. High Salary – The latest wage report from Job Bank shows that the median logistics and supply chain management salary in Canada's east coast ranges from $34 to $43 per hour. In addition, Supply Chain Canada survey respondents reported a median starting salary of about $55,000 and a 13% salary increase from the previous year. Those with an Association for Supply Chain Management certification or a Certified Supply Chain Management Professional designation can even expect up to 7% and 22% more earnings respectively.
5. Low Barriers to Entry – Hopeful professionals can enter the supply chain management and logistics field with a college diploma and eventually obtain a relatively high-paying role even without pursuing a higher degree. Students usually get an internship, which can open doors to an entry-level position if they successfully complete the program and perform well during their internship.
6. Career Growth Opportunities – Pursuing advanced studies is not required to succeed in this domain. However, doing so can speed up your career progression, especially if you have upskilled in supply chain leadership, digital supply chain management, and risk management.
7. Wider Industry and Workplace Selection – Supply chain and logistics jobs span across multiple industries such as shipping, manufacturing, transportation, warehousing, wholesale, and retail. Moreover, you can choose if you want to work for huge multinational corporations, small to medium enterprises, government institutions, or non-profit organizations.
8. Career Satisfaction – Contributing to the success of an organization can be rewarding. Whether it is improving shipping cost efficiency, providing better customer experience, streamlining processes, or reducing operational costs, supply chain and logistics professionals take pride in their positive impact to their company.
Out of the 435 participants surveyed by Supply Chain Canada, 69% gave a career satisfaction rating of 8 or higher from a scale of 1 to 10. In addition, majority of them expressed a positive career outlook and would recommend their career to others.
9. Transferrable Skills – Supply chain and logistics jobs allow you to develop multiple skills such as budget planning, management, forecasting, and process optimization. Such proficiencies can help you move up the career ladder or transfer to different departments or fields.
Plus, with the cutting-edge technology used nowadays in the industry, you can develop mastery of technological innovations and practices, which many organizations value.
10. International Opportunities – The World Wide Web has broken international barriers, necessitating global logistics and supply chain strategies and multiple international business trips. If you enjoy traveling and yearn for international business experience, then global logistics and supply chain management jobs might suit you.
Traits and Skills Needed for Logistics and Supply Chain Management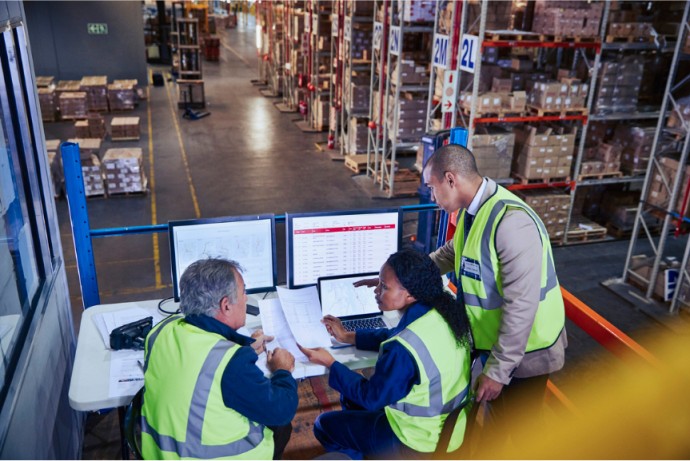 Having good communication skills can help you explain the technical aspects of your logistics and supply chain management role to your non-technical coworkers.
Despite the complexity of logistics and supply chain management, you can still succeed in this industry by developing the following skills and characteristics:
communication skills – You must be capable of effectively explaining the technical aspects of your role to your non-technical coworkers, suppliers, and customers. If you have global contacts, learning their language will help you big time.
technological skills – Understanding the concept of ecommerce and how digital platforms work can equip you better to solve online shopping problems related to supply chain and logistics.
curiosity – Possessing a natural inclination to understand trends based on data can assist you in identifying current and future issues and devising ways to solve them.
negotiation skills – You would always want to maximize your gains while minimizing your losses. Properly negotiating with your network can aid you in attaining that goal.
stability under pressure – Anything can happen — even accidents and other urgent matters. However, such incidents should not hinder you from making sound decisions even under time constraints.
team-playing skills – You will deal with different kinds of people, so you need to be comfortable or at least learn to adjust to each type.
adaptability – In this fast-paced, dynamic era, commitment to life-long learning can help you adjust to various environmental and internal changes. You can carry on professional development by attending industry conventions, taking advanced courses, and networking.
The Difference Between Logistics and Supply Chain
Logistics falls under supply chain management. The latter refers to the general sourcing, handling, transportation, and storage of goods. On the other hand, logistics concentrates on the movement and maintenance of goods among various supply chain organizations.
A better way of understanding it is to think of supply chain as a network of various business players such as suppliers, manufacturers, wholesalers, and retailers. Then consider logistics as the actual tasks necessary to move the goods throughout the supply chain while guaranteeing that the consumers can avail of the goods where and when they need them.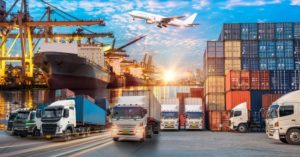 Supply chain is a network of various business players while logistics refers to the tasks needed to move the goods throughout the supply chain.
Training in Logistics and Supply Chain
If you wish to pursue a career in supply chain and logistics, you can enroll in a Supply Chain and Logistics program to earn a diploma. Such a program will not only allow you to take up logistics and supply chain management courses. You can also take advantage of an internship, where you can gain real-world and hands-on experience to give you an edge when applying for jobs.
No time to attend in-person classes? You can also opt for a Supply Chain online program to learn and hone your skills wherever and whenever you want. Online courses can be taken full-time or part-time, depending on your availability.
Logistics and Supply Chain Management Career Prospects
Supply chain and logistics jobs abound and vary. After you graduate, you can apply for general roles then eventually specialize and advance into senior roles.
The different job titles you can get include:
warehouse associate supervisor
materials management analyst
sourcing specialist
logistics coordinator
customs broker
scheduler
purchasing agent
billing agent
loss prevention agent
cargo and freight agent
dispatcher
Want to learn the latest trends in Supply Chain and Logistics? Eastern College offers Supply Chain and Logistics diploma programs, which are taught by industry professionals with several years of real-world experience. Our programs also include a certification from the Canadian International Freight Forwarders Association, which leads the nation's freight forwarding training. Visit our Supply Chain and Logistics and Supply Chain (Online) program webpages now to learn more!