Events
Eastern College x CMHA of New Brunswick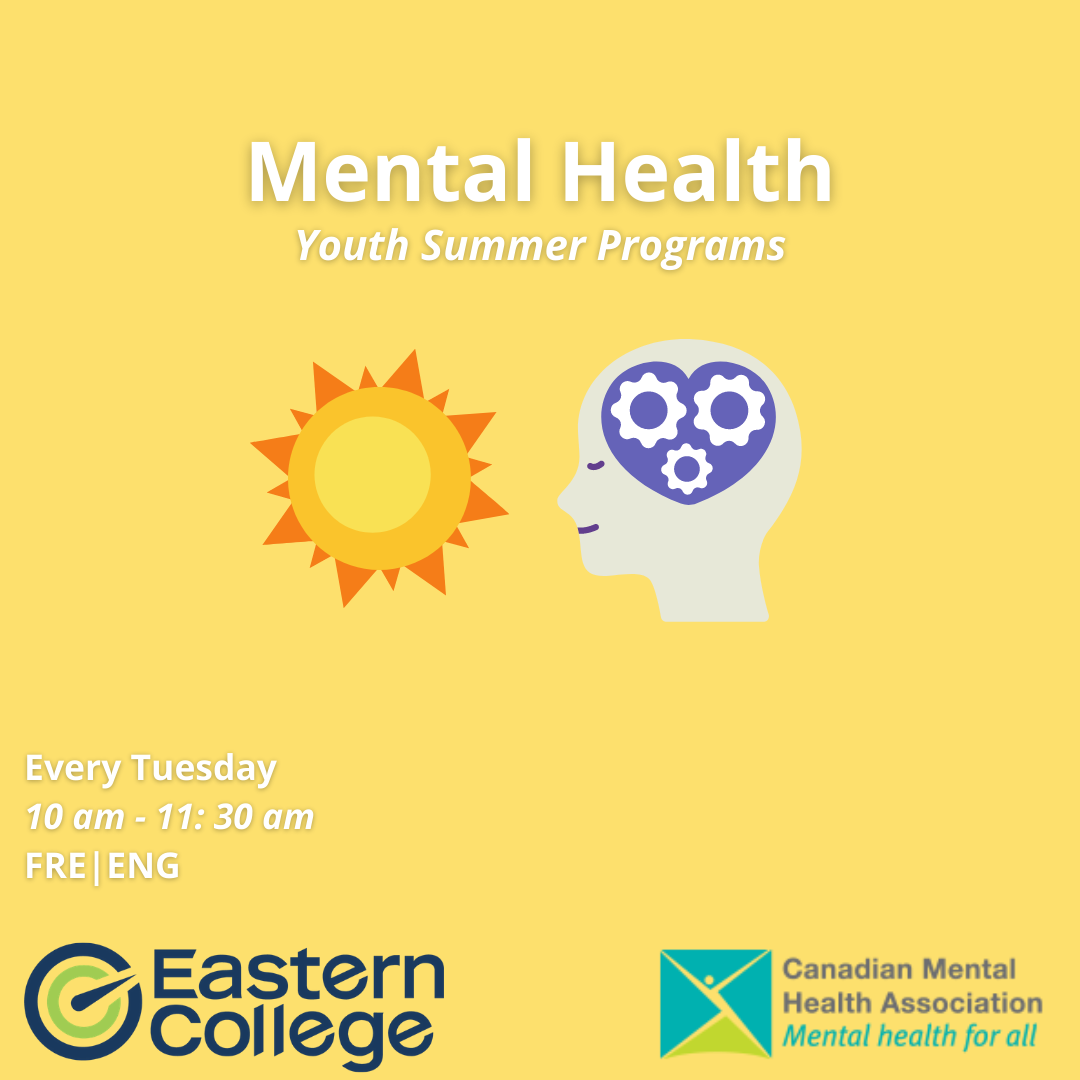 About the Event:
The Canadian Mental Health Association of New Brunswick and the Child And Youth Care With Addictions Support Worker (CYCWASW) class at Eastern College have partnered up to deliver summer programming for youth.
Facilitated on Zoom by our CYCWASW class, 3 programs have been created that will focus on youth mental health, self-esteem, internet safety resilience, and more. Participants will learn about emotions, boundaries, and how to build a coping toolbox of positive and healthy behaviours.
Each program takes place on a weekly basis on Tuesdays from June 29th until August 31st
Sign up by contacting: meaghan.brown@cmhanb.ca
Program 1: Life's Rock Wall
Mental Health programming for youth ages 9-10
Tuesdays at 10 am – 11:30 am
Program 2: Un Esprit Sain Pour Une Vie Meilleure!
Activités interactives à distance pour les jeunes de 11-12 ans
Tout les Mardis 10 H – 11:30 H
Program 3: Healthy Minds Healthy Lives
Mental health programming for youth ages 13-14
Tuesdays at 10 am – 11:30 am
Program 4: What Lifts Us Up
Mental health programming for youth ages 11-12
Wednesdays at 10 am – 11:30 am
Date & Time
June 29, 2021 - August 31, 2021
10:00 am - 11:30 am