Events
Free Tuition – Human Services Programs @ Eastern College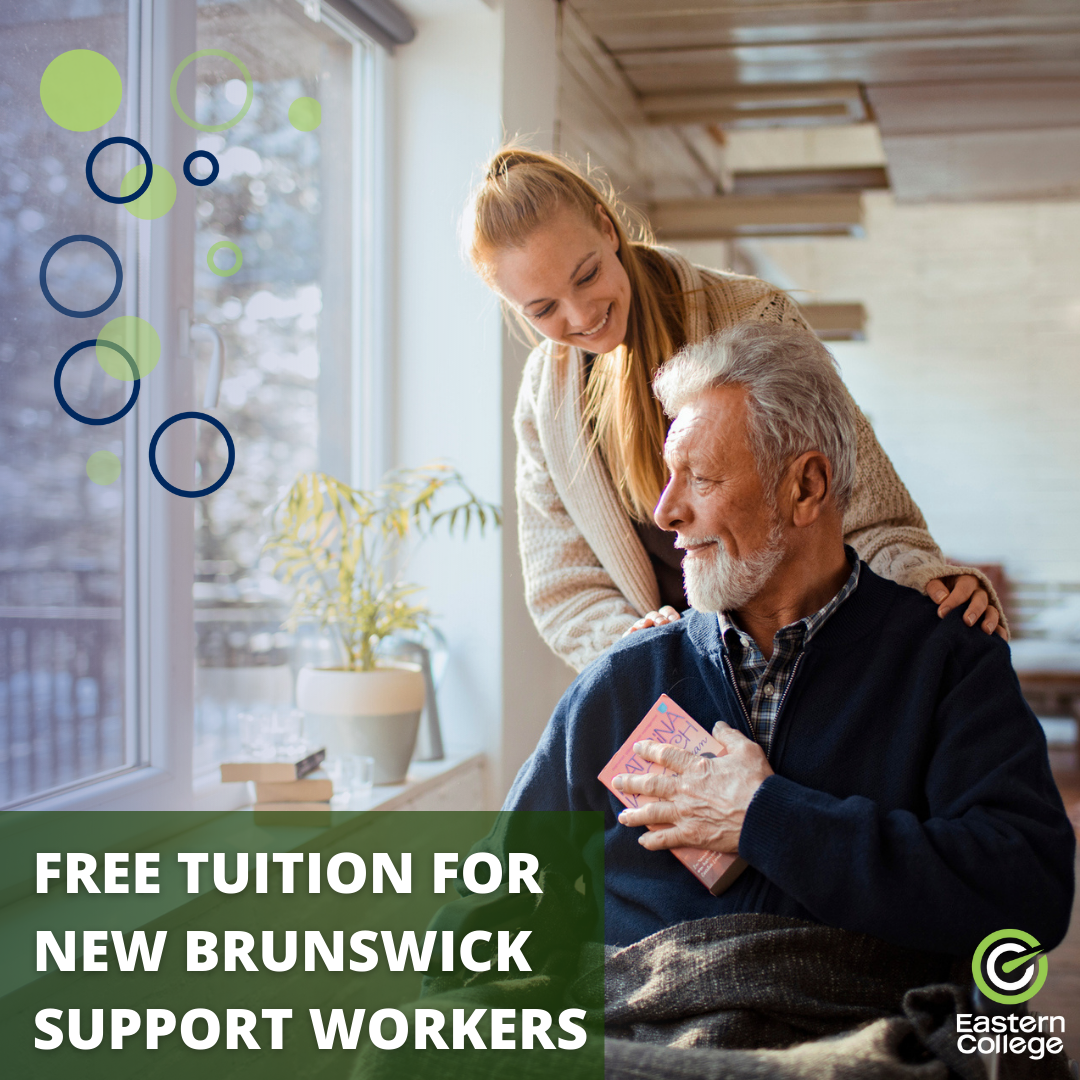 The financial support provided by the Government of New Brunswick is available to new students who enroll in the Personal Support Worker (PSW), Home Support Worker (HSW), or Child and Youth Care with Addictions Support Worker (CYCASW) Diploma program and start their training at a participating private career college, such as Eastern College, this fall.
At this info session, you will have the opportunity to speak with Education Consultants and the Admissions team from Eastern College – New Brunswick.
Our dedicated and qualified team will lead you through a presentation to understand this government initiative, how you can qualify, eligible expenses, and more.
Q & A to follow.
Date & Time
September 1, 2021
4:00 pm - 5:30 pm
RSVP Today