News
Eastern College Teams Up with Kiwanis and Dr. V. A. Snow Centre for Free PSW Training
January 17th, 2022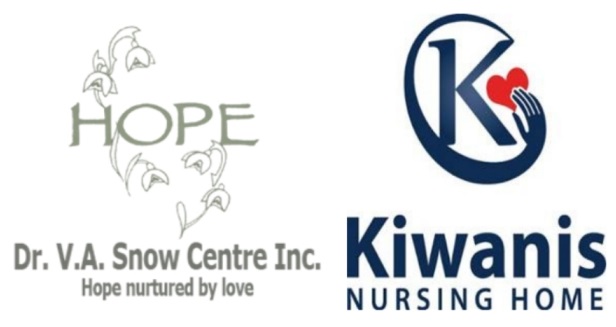 Eastern College has partnered with Kiwanis Nursing Home and Dr. V. A. Snow Centre to train Personal Support Worker (PSW) students in New Brunswick. This partnership aligns with the provincial government's initiative to fund PSW training programs and meet its demand for healthcare workers.
As Atlantic Canada's aging population grows, the PSW need also increases. This creates additional PSW job opportunities, making the career more appealing and promising.
"We are happy to help Kiwanis Nursing Home and Dr. V. A. Snow Centre meet their requirement for additional personal support workers," said Stuart Bentley, President of Eastern College. "Our expertise in PSW training can help our students immediately and seamlessly transition into their new roles upon graduation."
According to Nola Carr, Administrator at Kiwanis Nursing Home, they look forward to welcoming the interns who will work at their nursing home as part of the program. She said, "Kiwanis Nursing Home is very pleased to team up with Eastern College to offer community members the opportunity to take the PSW program tuition-free!"
Eastern College's 30-week free PSW diploma program is approved by the National Association of Career Colleges (NACC) and registered with the New Brunswick Department of Post-Secondary Education, Training and Labour. Classes will be offered remotely to give students flexibility and convenience.
Graduates of the program will obtain:
competence in body systems, care planning, safety and mobility, medication assistance, first aid, and more
PSW skills meeting provincial standards to provide timely, appropriate, and patient-centered care
free tuition (funded by WorkingNB)
scrubs and books
free field placement at the chosen facility
Eastern College Diploma and NACC Certificate
guaranteed employment upon graduation
To participate in this program, you must:
Call Susan Hunt at 506-285-4989 or email her at hunt@easterncollege.ca to join an online information session.
Complete the admission requirements. (You must be a Canadian permanent resident or citizen to qualify.)
Interview with the healthcare facility.
Enroll in the program.
To learn more about this program, kindly visit the Kiwanis Nursing Home Partnership or the Dr. V. A. Snow Centre Partnership page.
About Kiwanis Nursing Home
Located in central Sussex, New Brunswick, Kiwanis Nursing Home is a provincially licensed, community-based nursing home. The joint hard work and dedication of the Kiwanis Club, the Nursing Home Committee, and the Provisional Board of Directors resulted to the official opening of Kiwanis Nursing Home on June 1, 1979. Kiwanis is a non-profit corporation, offering nursing care and support service accommodations to 76 residents in Sussex and surrounding areas.
About Dr. V. A. Snow Centre
An accredited nursing home, Dr. V. A. Snow Centre Inc. lies in the quiet rural community of Hampton, New Brunswick with a panoramic view of the surrounding countryside. While nursing care is the focal point at the Snow Centre, it is the constant attention to the little things in life that make the difference. Admired for excellence and cherished for its spirit, the Snow Centre continues to lead the way in quality nursing care.
About Eastern College
Eastern College has provided training in a modular approach to best prepare students for the job market. Since its establishment in 1983, Eastern has helped fast-track over 30,000 students to job-readiness through its programs and courses.
With campuses in Fredericton, Saint John, Moncton, and Halifax, Eastern offers programs under six faculties: Business, Technology, Healthcare, Law, Supply Chain, and Art & Design. For more information about Eastern College, please go to www.easterncollege.ca.