Cybersecurity Grad Shares His Success Story as an Immigrant
March 11th, 2022
Coming from another country and starting from scratch did not hinder Eastern College graduate Akinlolu M. from reaching his career goals. Read on to find out how he traversed the path from being a Nigerian Youth Minister to becoming a certified cybersecurity professional in Canada.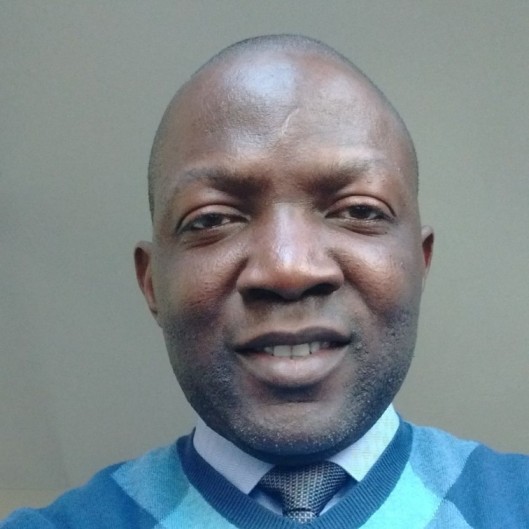 Eastern College Cybersecurity graduate Akinlolu M. took the Oath of Citizenship in October 2021 and is now a Canadian Citizen.
I am originally from Nigeria but lived in South Africa and the USA as a student and Youth Minister before relocating to Canada in July 2015. When I arrived, I first worked as a Religious Worker as I studied Education and Theology at a master's level with a focus on Children, Youth, and Family Ministry. I then worked as a Community Support Worker, where I interacted with families and learned more about Canadian family culture, values, history, and places of interest. I served clients in the greater Fredericton and surrounding area.
While working with children, youth, and families, a friend informed me about Eastern College, and I decided to pursue a Canadian diploma. In November 2019, I graduated with honours in the Accounting and Payroll Administrator program and became a Canadian Payroll Association Payroll Compliance Practitioner (PCP) candidate. I even won the Professionalism Award when I graduated.
I then decided to pursue a career in Cybersecurity after viewing the CompTIA YouTube video entitled, CompTIA Cybersecurity. I wanted to be able to defend my client, company, colleagues, and community from cyber-attacks. While searching online for the best place to study cybersecurity, I saw Eastern College appear on the top list of the search engine. I inquired, was granted admission, and started my journey into cybersecurity in August 2020. At that time, I did not have any background in IT. But I thank Eastern College for allowing newbies like me to start training without requiring an IT background.
Due to the COVID-19 pandemic, all my lectures from beginning to the end of my program were in a remote environment. The instructor, Alex, helped to lay my foundation in my cybersecurity journey. He introduced me to CompTIA, Microsoft, and Cisco certifications and taught me how to study and train for industry certifications. By the grace of God, I have completed my class training and started my internship on November 15th with Bulletproof, an IT Services & Cybersecurity Solutions in Fredericton, with the help of CyberNB and my Employment Specialist at Eastern College.
While studying at Eastern College, I have obtained CompTIA Network+, Security+, and CySA+ industry certifications. I am currently working on CompTIA A+ and hoping to achieve Project+ and CCNA certifications next year.
I would like to share, in closing, that I took the Oath of Citizenship in October 2021, and I am now a Canadian Citizen! I look forward to using my current level of education and training to help my company, clients, colleagues, community, and the New Brunswick government in their efforts to make the province the epicenter of cybersecurity. Kudos to the academic and non-academic staff at Eastern College in Fredericton, for their patience, understanding, and assistance in helping me kickstart my cybersecurity journey.
Eastern College prepares international students and immigrants with the proper knowledge, skills, and training they need to succeed in today's competitive Canadian job market. With Eastern College's supportive, collaborative, and inclusive environment, newcomers can easily adjust to their new lives as Canadian students and focus on becoming job-ready graduates.
Visit our Advanced Systems Management And Cybersecurity program page to learn more!