This accomplishment was as much for him as it was for me – Wanda's story
October 27th, 2022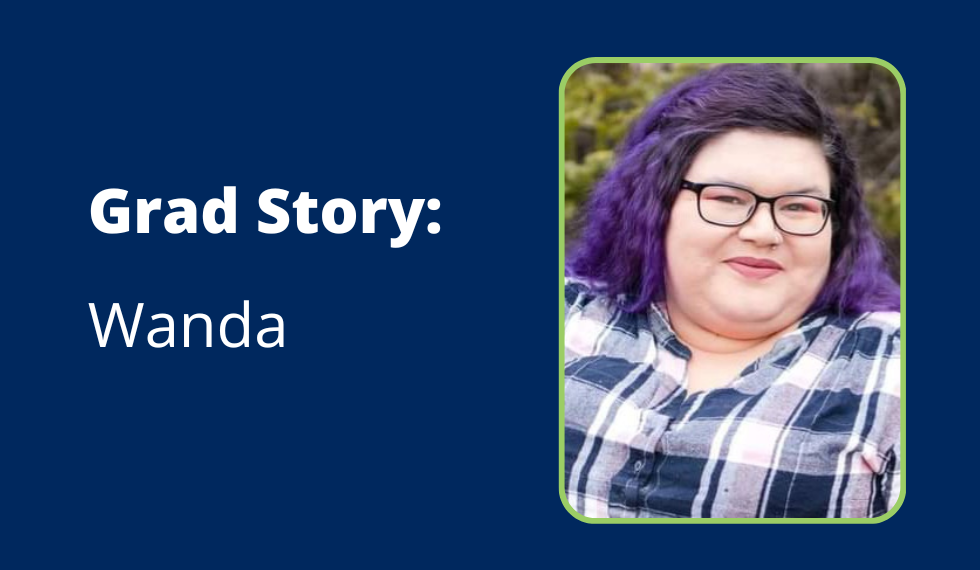 After graduating from high school in 2012, and spending 10 years working in home care and in call centres, Wanda felt like it was time for change. The unpredictability of her work schedules, combined with her finding out that she was going to be a first-time mom led her to make the decision to go back to school. She was always drawn to careers in healthcare, and enrolled in the Personal Support Worker program at Eastern college, where just 11 days into the program, she gave birth to her son. She wanted a career where her son would be proud of her and her work, and was drawn to the fact that she could enter the workforce in just 33 weeks.
"Studying with a newborn was most definitely challenging at times but my son has the most amazing father and I had so many amazing people around to help. Every time I looked at my son it pushed me to the finish, this accomplishment was as much for him as it was for me."
With previous experience in the healthcare industry, Wanda knew that Eastern College's program offered her everything she needed to succeed. She knew that the Acute Care module would give her more options after graduation, and with the National Association of Career Colleges for Personal Support Workers exam included in the program, she could graduation with an extra certification.
Wanda says she really enjoyed her time in the classroom, and appreciates how above and beyond her instructor Chris went to make himself available at all times to his students. Whether it was through Teams, email, text, or a phone call, she knew that her instructor would always be there to support her. She says the knowledge and skills she's learned in the classroom made her confident throughout her clinical placement, and she now has an open offer to return when she completes her maternity leave. On lab days, Wanda got to spend time with classmates, becoming close friends with many of them and even organizing events like potlucks.
Wanda describes her experience at Eastern College as one that is supportive, welcoming, and committed to helping students succeed. From the moment she entered campus, everyone from the receptionist, to Trudy and Rebecca and the entire administrative staff made her feel like it was a place that she wanted to be. In the classroom, her instructors and classmates were supportive of one another and were all committed to the success of each and every student, and she loved being part of the community.
"I'm sure I speak for all of my classmates when I say we had an amazing group of people cheering us on within the Eastern College staff. The support I received at school paired with the support at home really made this possible for me. There are no words to express my gratitude to the team at Eastern College for helping me get to where I am."
In the future, Wanda hopes to continue her career in a clinical environment, as the staff at Rexton Lions Nursing Home provided her with a wonderful work environment and team, while providing the flexibility and work life balance she needs as a new mother. Once her son starts school, Wanda hopes to find a job with the school board so that she can continue her passion for healthcare and work directly with children, while at the same time having a schedule that allows her to walk her son to and from school.