Digital Marketing Internship Interview Questions
July 15th, 2022
As you prepare for your digital marketing internship interview, you will want to develop your answers to questions that highlight your skills, experience, and potential contributions. To be considered a successful candidate, you must present your value professionally and convince the potential employer that you are a good match.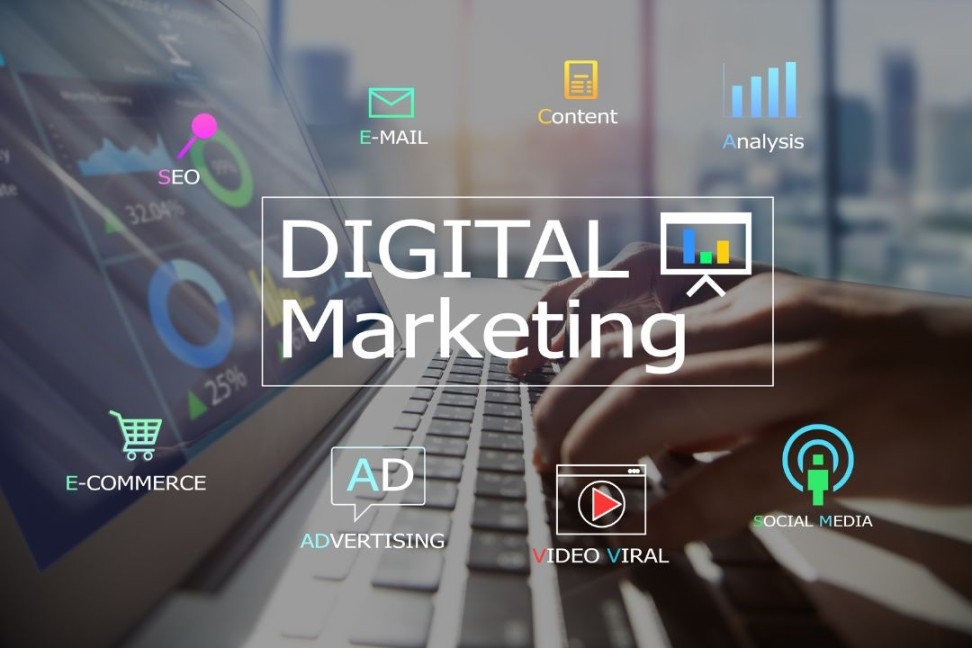 In today's world, digital marketing is crucial. Being found by the right consumers in their preferred digital channels is fundamental to every marketing strategy — whether it is through keyword, image, or video searches; social media; email; or blogs.
What is a Digital Marketer?
Before jumping into the details of the interview questions, let's define what a digital marketer is. A digital marketer generates leads and increases brand awareness through various digital channels. Sometimes called a Digital Marketing Specialist, a digital marketer must also identify weaknesses and use measurable analytics to improve performance across these channels.
The Digital Marketing Specialist position is one of the most in-demand in companies big and small, especially since people are taking advantage of new technology that allows them to engage online more quickly. Digital marketing is different from traditional forms of advertising because it takes advantage of the internet and other digital technologies. The use of search engines, blogs, social media platforms, and other digital channels such as video and mobile apps can help businesses reach consumers in different ways.
Digital Marketing Hard Skills
An effective digital marketer possesses a wide range of skills. By demonstrating these skills during your interview, you will increase your chances of getting hired.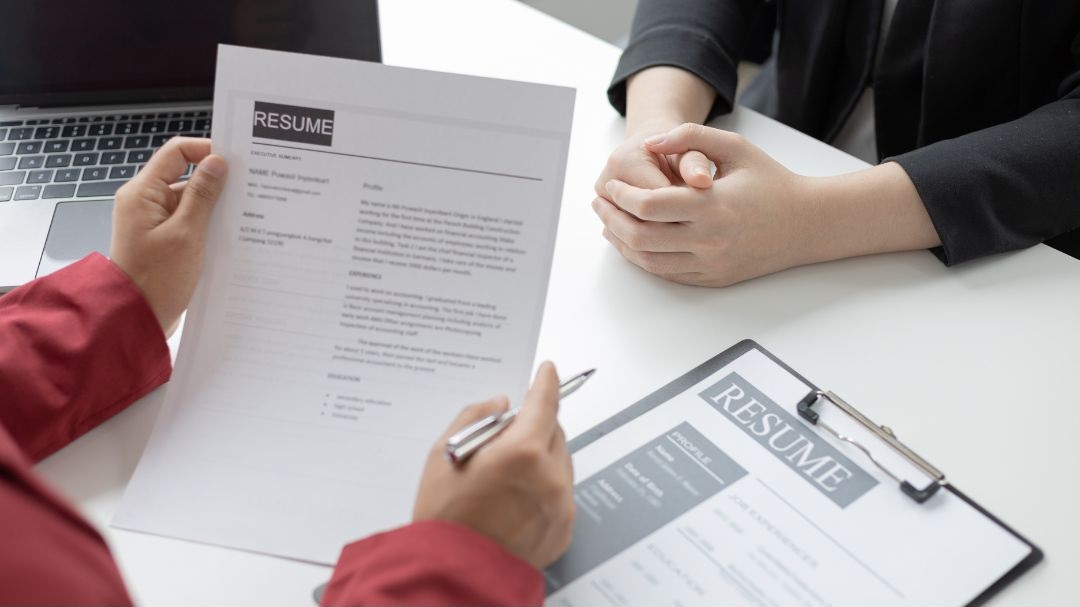 Confidence in your digital marketing hard skills allows you to demonstrate your knowledge and how you can apply it to help the company solve their marketing problems.
Hard skills include your knowledge and abilities crucial to performing your role. The top digital marketing hard skills include:
Writing
Keyword research
Analytics
Search engine optimization (SEO)
Social media content creation and management
Digital ads
Understanding what you are capable of and how they relate to the job you're seeking will help you stand out from the crowd, impress your prospective employer, and help you answer questions better during your interview.
How to Build a Digital Marketing Portfolio
A marketing portfolio shows your best work and highlights your accomplishments. Digital marketing is a visual field, so it will help you a lot if you can back up your claims during your interview with data and work samples that prove your abilities.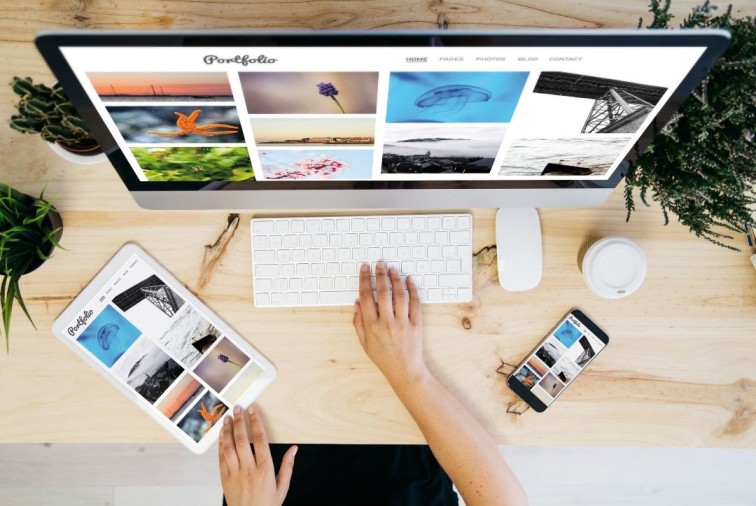 During an interview, you can get more attention and demonstrate your skills and abilities as a digital marketing specialist with a well-designed marketing portfolio.
Follow these steps in creating a digital marketing portfolio:
Decide which online platform to use. There are many platforms to choose from such as Squarespace and Wix. Study their features to figure out which one works best for you.
Design a captivating homepage that draws the readers in. Make the "About" page informative enough, so they can get to know you. Add a brief description of your professional experience.
Showcase your best work that proves your skills and abilities.
Provide your contact information.
Add links to your professional social media accounts, so the readers can see what topics you follow and comment on.
Preparing for Digital Marketing Internship Interview Questions
Being prepared for an interview means that you'll feel ready no matter what question the interviewer throws at you.
According to Michelle King, Digital Marketing Faculty Head and Instructor at Eastern College, it's important to believe in yourself and your potential to become a successful digital marketing professional. She advised, "Focus on your goal, keep up with the trends, and try not to be nervous. Your experience will grow the more you have the opportunity to apply your skills, so just believe you can do it and you will achieve it!"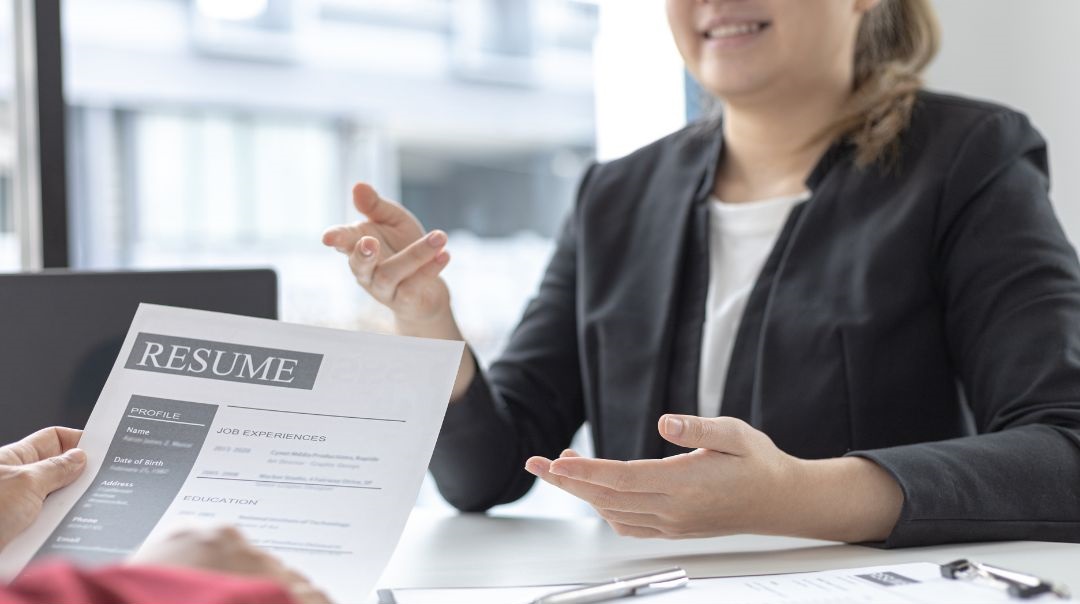 Interview preparation can mean the difference between receiving a job offer and being rejected. Understanding your digital marketing skills and abilities will help you prepare for an interview.
Here are some of the more common questions that may come up during your interview and tips on how to answer them:
Why do you want to become a digital marketing intern?
Take the time before the interview to think about this question. Have some personal and professional reasons why you want to pursue a digital marketing career. Having an answer prepared ahead of time allows you to explain your position in a calm and steady manner. As a tip, try not to just memorize it word for word but speak from your heart about your professional goals.
What do you enjoy most about digital marketing?
Think about what areas of digital marketing you excel at and get the most enjoyment from. These areas will be great to talk about as you will be able to share your knowledge and skills with the interviewer passionately and in detail. Make sure to include some of your hard skills and examples of experiences.
What are the different aspects of digital marketing?
Knowing your terminology and understanding the different areas of digital marketing will help you prepare for the interview. Having a passion for learning more about digital marketing will prepare you to show your knowledge and eagerness to succeed.
What marketing tools are you familiar with?
Being familiar with the different platforms will be vital to your interview. Explaining which programs you have experience with and how they have helped you develop your skills and abilities will be an excellent way to show that you can use different programs and be adaptable to learn new ones.
What are some challenges facing the digital marketing industry?
Keeping updated with new trends and marketing issues will help you adapt to changes quickly and stay ahead of the competition. Prepare to mention some problems in the industry and how you plan to solve them.
Focus on your goal, keep up with the trends, and try not to be nervous. Your experience will grow the more you have the opportunity to apply your skills, so just believe you can do it and you will achieve it! – Michelle King, Digital Marketing Faculty Head and Instructor at Eastern College
While having a digital marketing certificate is not a regulated requirement in the industry, studying digital marketing can provide a solid foundation and will take you far ahead in your career. The digital marketing industry is always dynamic and growing. You need the proper knowledge, skills, and training from industry experts to stay ahead of the curve and stand out. Visit our Business and Digital Marketing Specialist page to learn more about our program. If you prefer to study in the comfort of your own home, check out our Online Digital Marketing option.