Benefits of Online Learning
March 22nd, 2023
The term "online learning" has become very popular especially during the COVID-19 pandemic. However, it has remained in demand as people saw its numerous benefits — more so for those who have been juggling multiple priorities.
Whether you are about to start college soon, considering to switch careers, or simply planning to upgrade your credentials, online learning might be the perfect fit for you. Read on to find out how online learning can benefit you.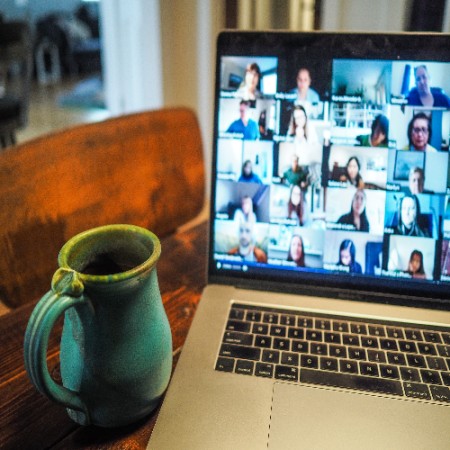 Online learning allows people to take part in educational programs through the Internet.
What is Online Learning?
Online learning refers to the use of the internet and other digital technologies to deliver educational content. Technology such as Microsoft Teams and Zoom have led to significant changes in the way you can learn. With the advent of online learning, you now have access to a wealth of information from the comfort of your home or office. This method of learning has become increasingly popular in recent years, and for good reasons.
Flexibility and Convenience
One of the biggest benefits of online learning is flexibility. With online courses, you can access educational materials at your convenience, which makes it easier especially if you are working or have other commitments. Online courses are available 24/7, which means you can study at your own pace and schedule your learning around your other priorities. This is particularly useful if you who have family commitments or live in remote areas where access to education is limited.
Cost-Effective
Online learning is also cost-effective. Online courses are generally less expensive than traditional classroom-based courses. You can save money on travel, accommodation, parking fees, and other expenses associated with attending a physical classroom.
Access to a Wide Range of Courses
Online learning can provide you access to a wide range of courses. This is particularly beneficial if you live in areas with limited access to educational resources.
With online courses, you can enroll in courses from anywhere in the world, which means you have a wider range of options to choose from. For example, a student in India can take a course in Canada and a student in Australia can take a course in England.
In addition, online courses can connect you with experts in their field, which means you can receive high-quality education from some of the best educators in the world.
Personalized Learning
Online learning also offers personalized learning experiences. You can tailor your learning experience to your specific needs and preferences. For example, you can choose to study at your own pace, access educational materials that are relevant to your interests, and receive feedback from your instructors, tutors, or peers. This personalized approach to learning is particularly beneficial to those who have different learning styles or require additional support to achieve their educational goals.
Improved Learning Outcomes
Studies have shown that online learning can improve learning outcomes. Students who take online courses often have higher retention rates and perform better on exams than those who take traditional classroom-based courses. This is because online courses often use a variety of multimedia tools, such as videos, graphics, and interactive quizzes, to engage students and make the learning experience more enjoyable, engaging, and effective.
Enhanced Communication and Collaboration
Online learning can also give you enhanced communication and collaboration opportunities. With online courses, you can communicate with your instructors and peers in real time using a variety of digital tools, such as chat rooms, forums, and video conferencing. This means you can ask questions, receive feedback, and collaborate in a way that facilitates an engaging virtual classroom.
In an increasingly digitized world, online learning provides many benefits to students. By studying online, you can take advantage of flexibility, cost-effectiveness, and personalized learning that can make your education more accessible and engaging. Visit Eastern College's online learning page to learn more on how you can take advantage of online learning to start your journey towards a new fulfilling career.