News
Massage Addict Adds Loan Repayment Assistance to Eastern College Partnership
September 30th, 2021 / By Eastern College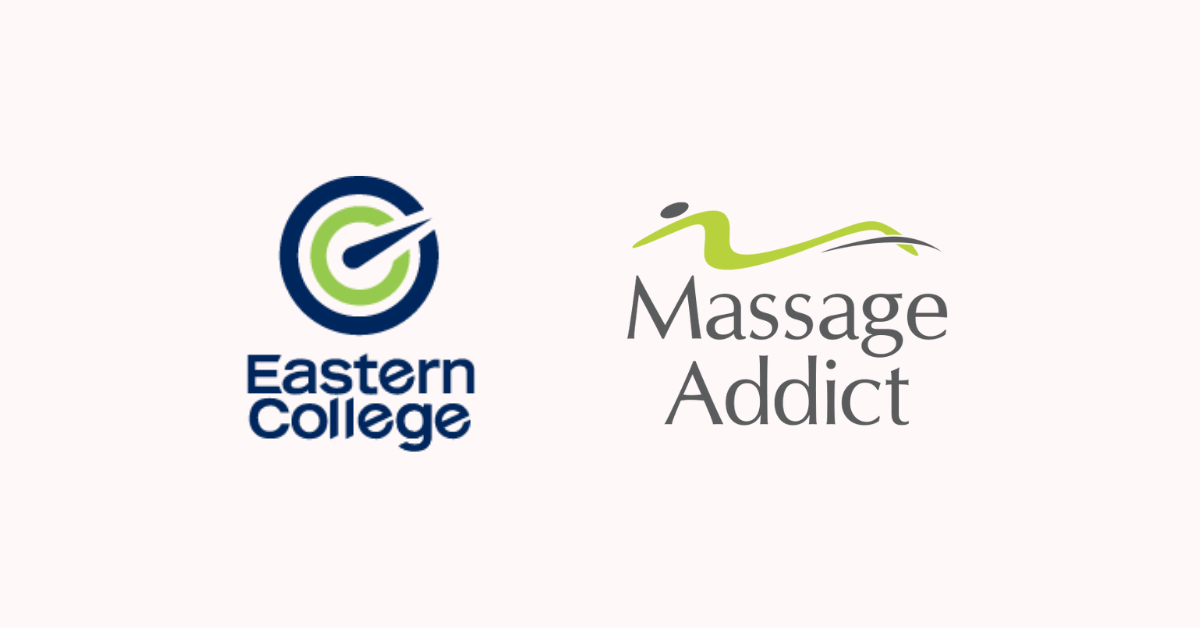 Canada's largest massage therapy provider – Massage Addict – expands their partnership with Eastern College by adding a loan repayment option to the existing program. This new addition to the program allows graduates of the Massage Therapy diploma program the ability to receive financial assistance in paying back their student loans. Eastern College graduates employed by Massage Addict will have the opportunity to receive $200 a month in loan repayment support (up to a maximum of $25,000). This financial assistance allows graduates to pay back their student loans faster with peace of mind.
"We're excited to broaden our partnership with Massage Addict", said Stuart Bentley, President of Eastern College. "The addition of loan repayment assistance is a testament to the high quality of work from our massage students. Industry partnerships like these help us to continue to be successful in our mission to develop job-ready graduates."
"In increasing numbers Canadians are relying on massage therapy for treatment for pain, stress, and anxiety. We are pleased and honoured to be working with Eastern College to support students in their studies as they complete their Massage Therapy diploma program and become a valued member of the Canadian healthcare system." Said Fraser Clarke, CEO of Massage Addict Inc.
The loan repayment program is available to Eastern College graduates who have successfully completed the Massage Therapy diploma program. The Massage Therapy diploma program is offered at the Moncton, Fredericton, Saint John, and Halifax Campuses. This new addition to the partnership joins the current offering, which includes the Massage Addict First Year Student Scholarship for $1,000 and the Graduate Scholarship for Excellence in Massage Therapy, also for $1000.
Learn more about the loan repayment program here: https://www.easterncollege.ca/scholarships/massage-addict-scholarship
About Massage Addict
Massage Addict is 100% Canadian-owned and operated with over 100 multi-disciplinary clinics across the country.  Our 1,600 Registered Massage Therapists, Chiropractors, Acupuncturists and Reflexologists, help over 65,000 Canadians each month manage their pain, stress, and anxiety.
Since opening the first clinic in 2008, Massage Addict has been helping clients improve their health through quality therapeutic treatments that are both affordable and convenient. Visit MassageAddict.ca to learn more.
About Eastern College
Eastern College has provided training in a modular approach to best prepare students for the job market. Since its establishment in 1983, Eastern has helped fast-track over 30,000 students to job readiness through its programs and courses. Eastern has campuses in Fredericton, Saint John, Moncton, and Halifax. Eastern offers programs in Business, Technology, Healthcare, Law, Supply Chain, and Art & Design. More information about Eastern may be found at www.easterncollege.ca.